I Tried CRACK In Dublin, Now I Am Addicted
Yes, you read the title right, I am addicted to crack.
But before judging me read the whole story.
It's my first day in Dublin and after a hard day of enjoying the Viking's city, I find myself in an Irish bar trying to drown myself in some Irish alcohol.
I go find a seat at the bar, and order a Guinness for myself (When in Ireland, you drink Irish beer).
Enter the Crack Head
While I was enjoying my delicious nitrogen-filled beer, I feel a tap on my shoulder.
With his heavy Irish musically accent he yells, "Oye, are you here alone?"
I said, "yes, join me if you want to"
He said, "Grand!! so where you from?"
I replied, India.
"AHH!!! Computer man. You are a long way from home", he replied.
Then he orders a drink, we slammed our pints, and yelled sláinte(slawn-che) and started drinking.
After the first pint, he turns towards me and asks, "So, have you had any Crack lately?"
WTF, did he just asked me if I had drugs lately?
Do I look like a drug addict to him? I mean my clothes are a little dirty, but still not homeless dirty!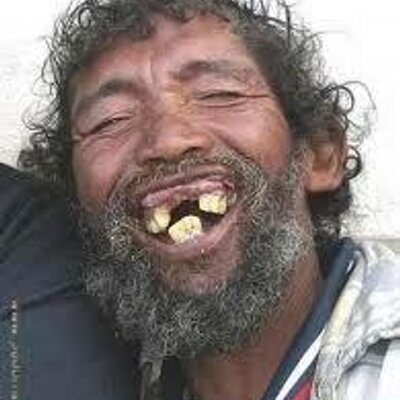 I reply, "No sir, I don't do crack".
I didn't want to pick a fight (mainly because he is 6.2′ and double the size of me) so I just turned away and was enjoying my beer.
While ordering the next round of beer, the guy with the big smile says to the bartender, "Hey mate, this Indian guy says, he never tried crack"
The bartender, with his weird smile, "Seriously mate, you are in Dublin, you got to try the Irish crack, it's the best."
Now, this is confusing, I never knew Ireland is so open and encouraging about their drugs.
I sat there, dumbstruck, without saying anything.
I was thinking myself, "Should I give it a try this famous Irish Crack?"
Enter the Redhead
Few moments pass by as they shifted the topic from crack to Rugby (Yes, Irish are soo crazy with Rugby, just like cricket in India, American football in USA and soccer in Europe), a beautiful girl came by and sat beside the old man.
Same thing repeats, he turns towards the women and with a huge smile said this little computer guy never tried a Crack(and no I don't work in IT).
The girl comes to me, puts her arm around me and with her sexy Irish accent says, "come with me and we will have the best crack ever."
For a moment, I thought to myself, fuck this life. This crack sounds amazing. We all die, what's in trying some drugs??
It's not like I am going to get addicted just by trying it once?
But, I stoped my urge and politely declined her offer by saying, "crack sounds good, but I am going to pass this time."
That's it, the whole bar started laughing. The guy next to me yelled, "this boy doesn't want to have a crack with this sexy girl."
Regret
Now, I was super embarrassed.
I want to know what's with this crack shit, so I googled, "best crack in Ireland"
Then this came up in the search result
These Gaelic(Irish) are not talking about the CRACK( as in cocaine) they mean CRAIC.
It's the term they use to define more fun, extra fun, having a good time.
FUCCCCCCCCCKKKKKKKKKK!!!!!!
These fuckers played me!!!!
If you ever want to see a guy declined to have the craic with a beautiful Irish girl?
This is him below!
Follow Me